A Welcome Message from our Co-Moderators
Thank you for visiting the homepage for the Asian American Students Alliance at Yale (AASA). We will be updating the website frequently with our current initiatives on campus, history of AASA's activism at Yale, and events for students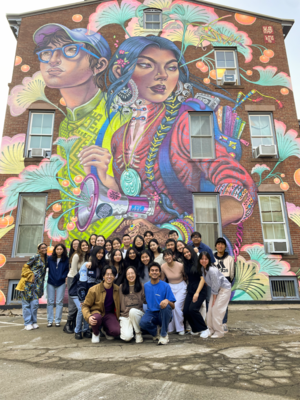 .
Established in 1969, the Asian American Students Alliance at Yale has been a critical vehicle for Asian American student activism on campus. For example, AASA successfully lobbied for the creation of the Asian American Cultural Center (AACC), which now houses over 50 affiliate organizations that engage the community culturally, politically, and socially.
Our goal as Co-Moderators of AASA is to continue effectively engaging our growing community to further political action and student activism on campus. Our organization seeks to provide a space to build Asian American political consciousness and to empower students to engage with their identity and community. Through cultural, political, and social programming and actionable projects, we are committed to mobilizing generations of Asian Americans to partake in a movement to advance racial justice, foster intercultural coalitions and solidarity, and create an equitable future for all communities who have shared historical struggles for liberation. AASA's rich history shows us there is no limit to what we can achieve as a community.
If you have any questions, concerns, collaboration requests, or announcements for our newsletter, please feel free to reach out! Our door is always open.
In solidarity,
Jenny, Aly, and Tony